I gave this movie a chance thanks to Aaron Johnson who was once (and will be again for the sequel) a weak cute geek hero but now he shows what a good actor he is bcs he is sizzling HOT this guy!! Besides that he held on the whole movie to a dangerous level of not knowing whats gonna happen next which is quite difficult with the movie-plot-expectation I've developed...
In addition, I was amazed by the theme of a chatroom into an actual room and the whole concept of it, really I'm struck!Who thought of it???? really I'd like to know!
My generation (born i
n the 90's) has experienced the computer/internet revolution in social networking and interaction and I think it is more attainable for us as an idea than my younger cousins (,,,) because we adjusted our mind as such a concept where the newer generations just found it already accepted as an idea and learned it. That is why I looove this pic!!!
Plus, the halls of the chat network through which you find a chatroom (i couldn't find a pic) has this worn out tapestry and it is making it work! I am so jealous of whoever made this concept of a film possible - it is great that there is still creativity and surpirse in new movies...
Cheers to Hideo Nakata (director, Ring 2...) and the makers of this film!(it does come from a screenplay and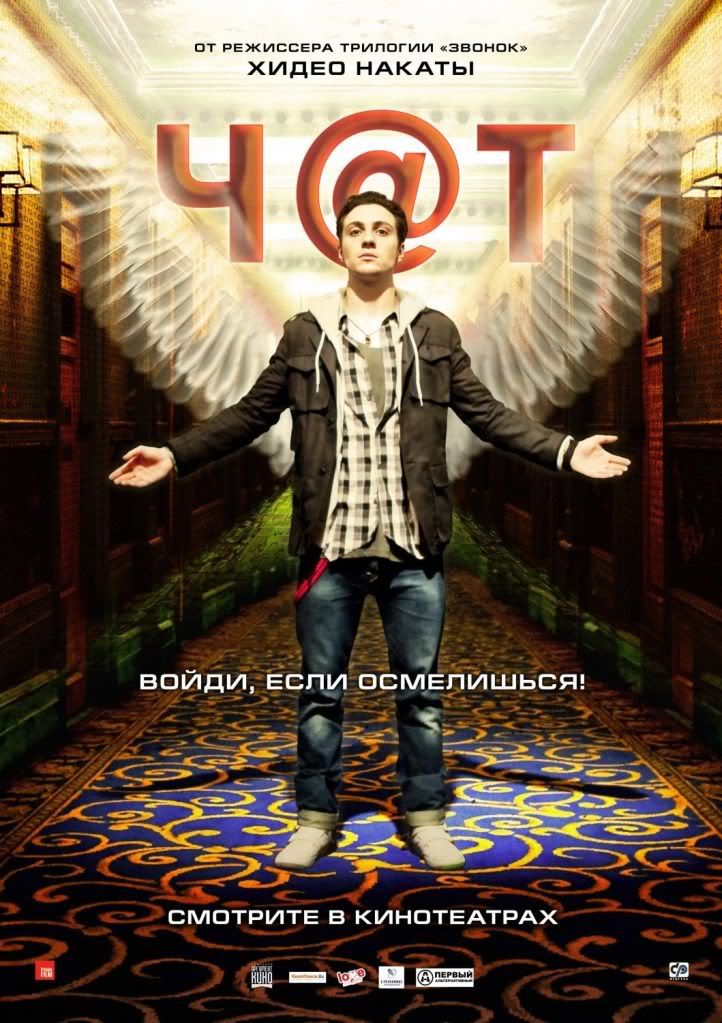 I can so see it played out in a theater).




Here's another poster - couldn't find the hall but found a weird poster that doesn't click alot with the film but still Aaron does look awesome!




PS: I'm reading Torment by Lauren Kate.... bit too tired to read... don't see the challenge going through...